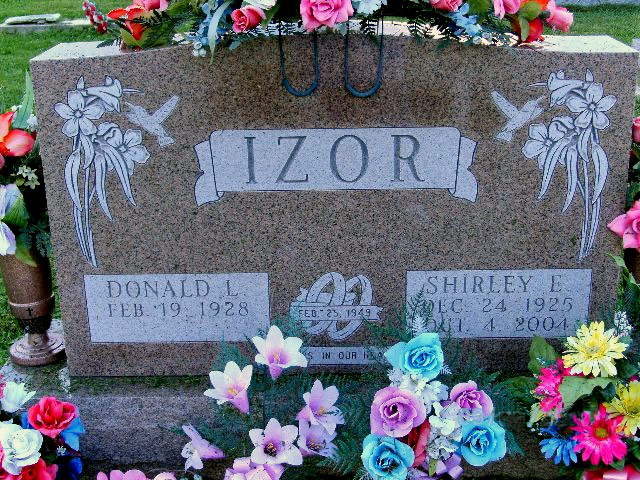 IZOR, Donald L. age 83 of Dayton passed away unexpectedly Saturday, Dec. 17, 2011. He was preceded in death by his wife of 55 years, Shirley E. Izor and parents, Ora and Marie Izor.

Don is survived by his 3 sons, Don (Kathy) Izor of Ormond Beach, FL, Rick (Debbie) Izor of Hot Springs, AR, Gary (Nancy) Izor of Rochester, MI; 2 brothers, Robert (Ethelda) Izor and Marvin Izor; sister, Rosalee Taylor; 8 grandchildren, Jamie, Danielle, Brian, Janice, Sean, Bridget, Brett and Blake and 9 great-grandchildren. He is also survived by many family and friends

Don served in the U.S. Marines and worked as a millwright with General Motors for 44 years. He will always be remembered as a caring father, grandfather & great-grandfather, but utmost as a loving & devoted partner & husband to his wife Shirley. They especially enjoyed travelling together.