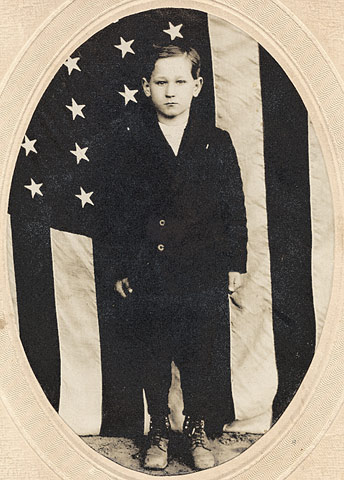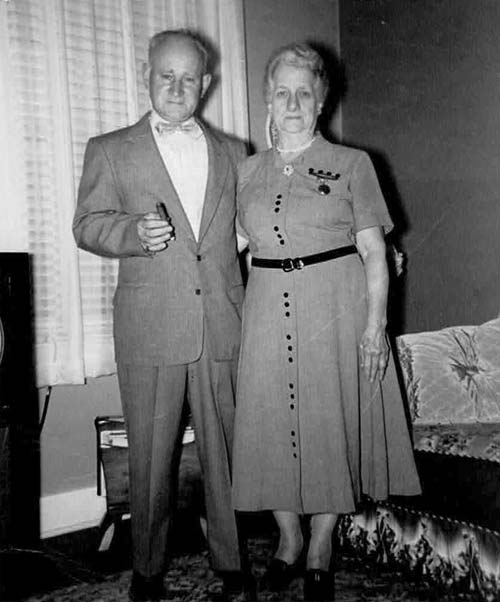 His birth date and place are in question, no birth certificate has been found. His marriage record says he was born in Plymouth, Pennsylvania However Luzerne County has no record of him. In addition, the 1900 Derby Connecticut census says he was born Dec 1899 in Connecticut.
He was sometimes called
Harry
, also at times known as
Mickey LaSurke
Michael & family lived on 3rd St, Hamden, CT from 1925-35, in Florida 1935-36, on Dixwell Ave, Hamden 1937-42 and to Wilmot Rd, Hamden in 1942 where he lived the remainder of his life. - daughter Vera Finger
Found him on the 1900 Derby, New Haven, Connecticut census (dist 308 img 24) as
Michael Lazzin
age 5 months, born Dec 1899, Connecticut. The family had always been told he was born in Pennsylvania in Nov 1899.
To qualify for Social Security, he verified his age with a letter from the Derby Public Schools which stated he was in the first grade at Franklin School, Derby, CT in 1908. - photocopy on file. This provides further evidence that there is no birth record for him.
Found him on the 1910 Derby Ward 3, New Haven, Connecticut census (dist 336 img 17) as
Michael Lasuerk
age 9. Address: 57 Commerce St.
His age 20 on the 1920 New Haven, Connecticut census.
His
WWI Draft Registration
(Sept 12, 1918) shows his occupation is electrician, and that he is living with his mother
Mary LaSurke
at 187 Butler St., New Haven, Connecticut.
He sent a postcard dated Apr 17, 1919 to
Viola Rowland
(his wife-to-be) and signed it
Harry La Su.
Found him in the 1926 New Haven, New Haven, Connecticut city directory as
Harry M. LaSurke
, married to
Viola A
. He is living at 70 Third Ave, New Haven, a few doors down from his brother,
George LaSurk
, at 98 Third Ave.
Found him on the 1930 Hamden, New Haven, Connecticut census (dist 139 img 4) as
Michael LaSuke
age 30, electrician, electrical company. Address: 72 Third Street.
Found him on the 1940 Hamden, New Haven, Connecticut census (dist 5-55 img 3) as
Michael H. LaSurke
age 40, Electrician, Retail Electric Supply Co. Address: 1190 Dixwell Avenue
Death Certificate