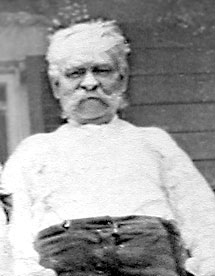 His name is spelled
Lazurk
in the 1902,3,4,5 Derby, CT City Directory.
His name is spelled
Andrew Lasuke
in the 1906,7,8,9,12 Derby Connecticut City Directory, living at 57 Commerce
In 1900 he is not listed with the family on the Derby, Connecticut census. However, there is an
Andrew Lazorik
on the 1900 Luzerne, Luzerne, Pennsylvania census (dist 84 img 30), born May, 1855, age 45, slate picker. He is a boarder in the household of
Peter Thomas
age 44.
Found him on the 1910 Derby Ward 3, New Haven, Connecticut census (dist 336 img 17) as
Andrew Lasurke
age 59, farm laborer. Came to the U.S. in 1880. He and his family are living with the family of
John Lazorek
. It is unknown how they are related. Address: 57 Commerce St.
His wife's obituary refers to him as
Peter LaSurke
, this is the only occurrence of this name. Perhaps he was
Andrew Peter LaSurke
, since Mary's son George's middle name is Peter.
On his
Death Certificate
he is listed as
Andrew Lozorick
, but in his his obituary, his name is
Andrew Lasuke
Andrew Lasuke an old resident of this city died at his home in Commerce Street early this morning, death caused by a complication of diseases. He had lived here many years and was employed by H. M. Bradley for a long time. He leaves a wife and large family of children to mourn for him. Undertaker Colwell has charge of the funeral arrangements,